Tanja Kristan, MA
Austrian Media Artist
freelance artist & media workshops
since 2014 adult education trainer in Audio&Video
since 2016 workshops for children&teenagers in the areas of media education, drawing and robotic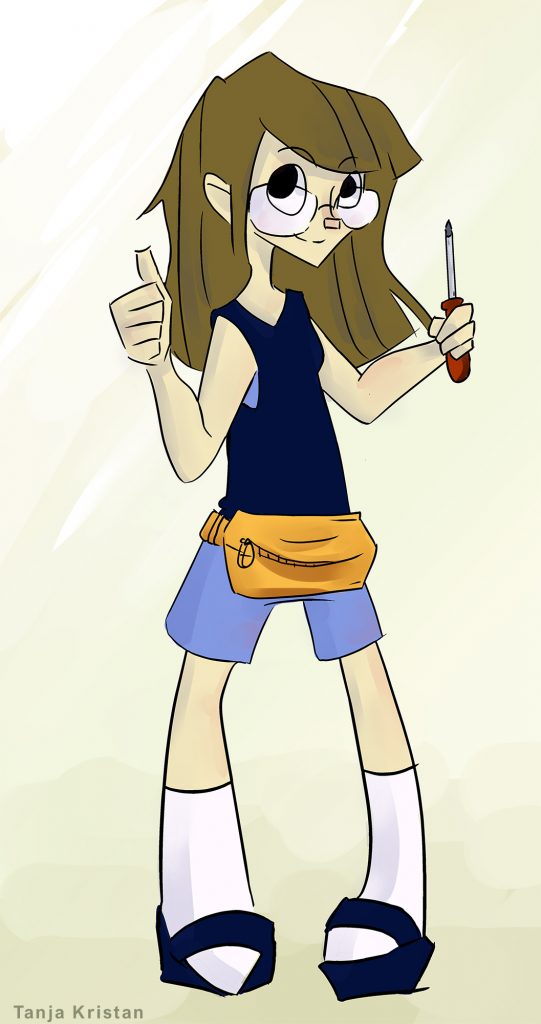 Artist Statement
Art is always asking a question and if not – just ask anything. Nothing is better than living your live day for day with the urge to ask, to explore, to find new insights. It makes us humans more human, makes a life worth living, gives a purpose to the purposelessness. We have everything in our own hand.
Change always starts with a simple question.
Enjoy the question and let the rest just happen.
EDUCATION
exchange Master Animation
UWE Bristol
Diploma teacher programme, Arts and Media Design
Kunstuniversität Linz
Master Timebased Media with honors
Kunstuniversität Linz
Bachelor Timebased and interactive Media
Kunstuniversität Linz
School with Focus in Art
BRG Klagenfurt-Viktring
div. Exhibitions
2001-2009 annual exhibitions of BRG Viktring-Klagenfurt
Stift-Viktring-Straße 25, 9073 Viktring, Austria
2006 "Kunst als Ventil", Gruppenausstellung, Klagenfurt
1/12-12/12/2008 MailArt-exhibition "Change", Gruppenausstellung
Schreibwerkstatt, Hertzbergstraße 30, 12055 Berlin
2011 My first kiss(Next Comic Festival)
Medienkulturhaus Wels
2012 Home Sweet Home(Next Comic Festival)
Atelierhaus Salzamt, Linz
11/4 – 21/4/2013 NYCHTS, Gruppenausstellung
Normadenetappe, Linz
28/1/2015 Working Conditions, Gruppenausstellung
OK – Offenes Kulturhaus, Linz
9/10 – 13/11/2015 Left, Einzelausstellung
Kunst im Bad/ Gallerie, Linz
2015,2016,2017 Schmiede Werkschau
---
div. Festival Screenings
Routine
Kunstuniveristät Linz Best Off, 13/3/2016
Wärmepol, 12/12/2015
tricky women festival 15/3-19/3/2017
Left
Wärmepol, 12/12/2015
Kinophilia Kick-Off Screening, 5/3/2015
Kunstuniversität Linz Best Off, 13/3/2016
Arrauer Filmfestival, 6-8/5/2016
Fest Anča,  29/6-3/7/2016
Anilogue, 28/11-2/12/2018
Stuhltheater
Kunstuniveristät Linz Best Off, 2/12/2017